Conveniently located: Farragut North, Farragut West, DuPont Circle Metro
Committed to Personal, Individualized Care.
Internal Medicine

Dr. Osborn is an internal medicine physician committed to Washington, DC and its people – eager to provide the highest quality primary health care, office visits that don't feel rushed, and respect for the busy schedules of today's families and professionals by ensuring minimal time in the waiting room, and accessibility to their doctor.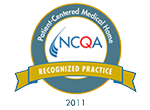 Quality Medical Care
Dr. Osborn has received the highest awards for quality of care in her treatment of diabetes and for providing a quality patient-centered medical home.
Contact Us
1120 19th St, NW #200
Washington, D.C. 20036
Call 202-296-0670
Hours: Monday-Friday 8:30am - 5pm